American inventor and tech mogul Steve Jobs once said, "The only way to do great work, is to love what you do". At Grenova, this moto rings true. One of the most important characteristics of a job is a fun, inspiring, and welcoming workplace culture.
According to Robert E. Quinn and Kim S. Cameron, at the University of Michigan, there are four types of workplace cultures. A company can have a market-oriented, clan-oriented, hierarchy-oriented, or adhocracy-oriented culture. These different environments focus respectively on achieving, nurturing, controlling, and innovating.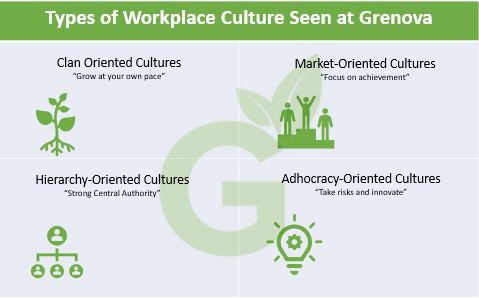 Employees at Grenova not only benefit from a workplace that is molded from all four of these types of cultures, but team members also feel appreciated. Virginia Tech Assistant Management Professor, Phil Thompson, provides a term for this called Perceived Organizational Support (POS). POS refers to the extent to which an employee believes an organization values their contributions. When Grenova CEO and founder, Ali Safavi, was asked in a recent interview if there was a time when he walked into the workplace and felt proud and inspired to be a part of the Grenova community, he responded "Every day when I get in, there is a big sense of pride because I see how excited everyone is around me. Everyone is always working toward a common goal and sees the reason behind their work." This is a great example of how strongly management at Grenova supports and recognizes its talented staff.
A key reason why Grenova employees see the reason behind their work is because they are inspired by the company's sustainable mission. Hien Vo, the office administrator, states, "The reason I decided to work for Grenova in the first place is because I like to find meaning in my work, and I stand behind Grenova's values and mission. It is the reason why I wake up in the morning every day, because I want to build a more sustainable future for the company and for the world." All of Grenova's employees share the same drive to decrease plastic waste, to lessen carbon footprints, and to make laboratory consumables more environmentally friendly.
The common interest and belief in Grenova's proven products create a sense of community around the office. On their first day, new Grenovians walk into a spacious main office on the southside of Richmond, VA complete with a tranquil koi pond in the heart of their operation. Every new employee is given a plant that they can place anywhere in the office. Each team member takes care of their plant and watches it grow as they grow at the company. Some of the plants have now become trees, and are proudly displayed as you walk in the front door as a symbol of commitment to Grenova's team.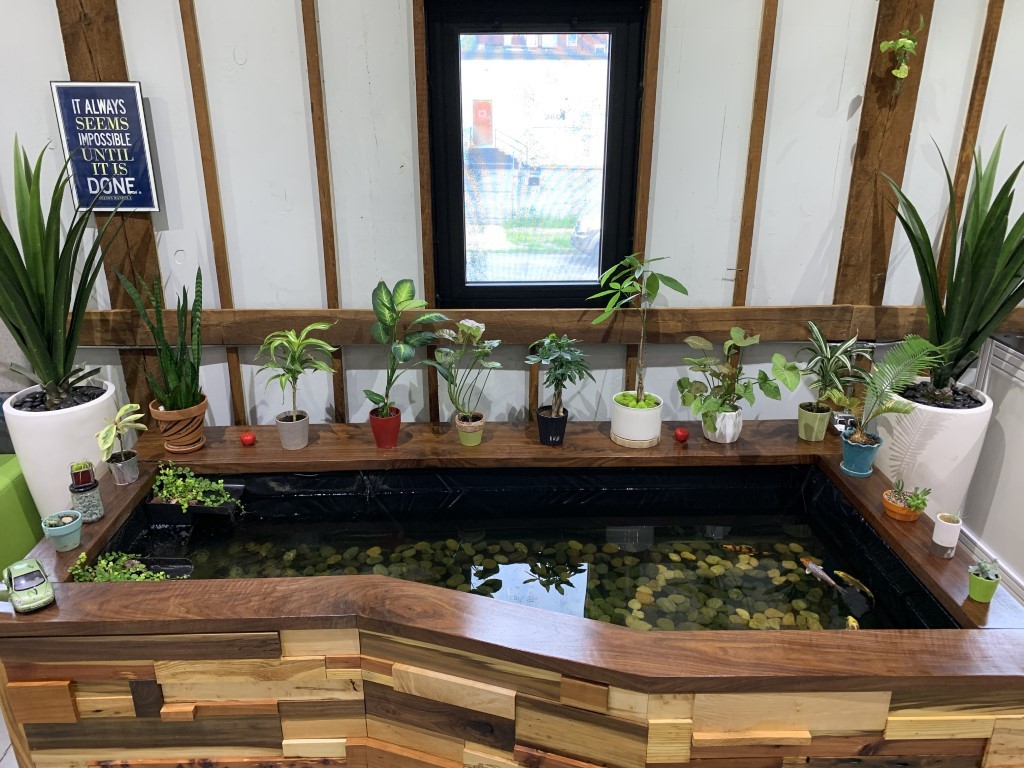 This community at Grenova is driven by a sense of innovation and inspiration, but also by a sense of fun. Office administrator Hien Vo consistently finds ways for team members to destress and to have a good time in the office. Whether it's a meditation class, a barbecue, or an "Ice Scream" function, the team is always able to have a great time with each other at the end of a long day.
"It's the team culture; this is a place where everyone can come in and they are free to express their ideas and innovations," says Safavi. The close-knit community at Grenova is able to share pride in their work to make laboratories more sustainable, and has fun while doing it.